Over the weekend, I participated in Bassman Triathlon at Tuckerton, NJ. I ranked 170 out of 280 competitors. I was disappointed in my performance because I did not beat my goal, under 2 hours 30 minutes. I lacked experience in open water swimming and did not train sufficiently for biking long distance, 29 miles. However, competing in Bassman Triathlon was an extraordinary experience; I found out my weaknesses and strengths. I look forward to adjust my training routine and improve in my next race, Tri for Our Veterans, on May 24th.
Here's a look of my journey of the first triathlon in 2008 season: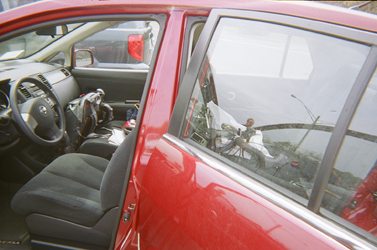 Bike was taken apart and put in the backseat of Nissan Versa (a rental car).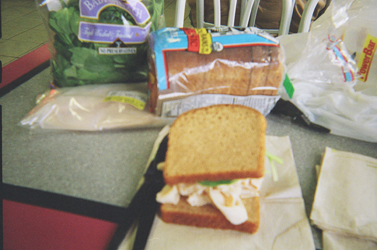 Keeping my diet light and healthy before the race - low sodium turkey sandwich.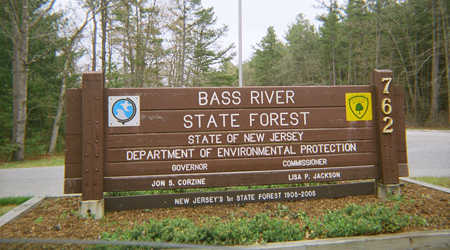 Entrance to the race site. I confirmed my arrival and picked up my number.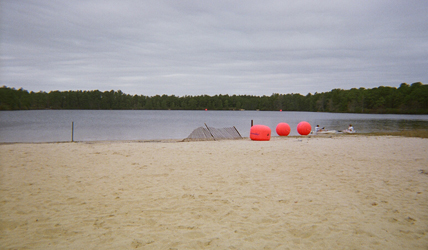 The water looked calm before the race. Swimming in open water was ten times more difficult than swimming in a pool.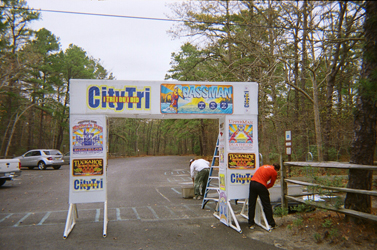 People were working hard and setting up the stage for the race; the gate was the finish line.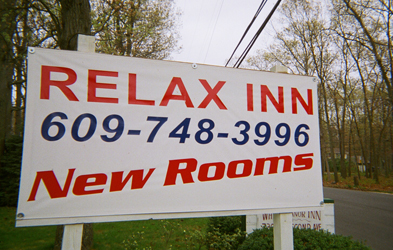 A cheap motel off Route 9, but I slept well.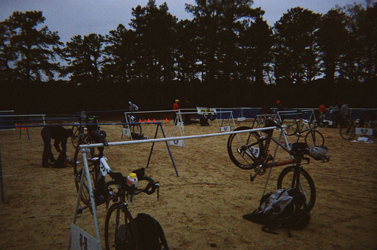 Transition area. I was one of the earlier birds to be there, at 6 am.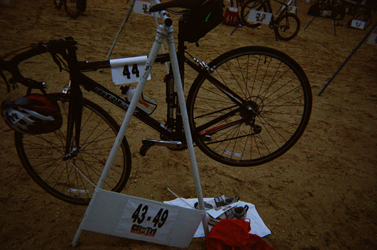 My bike. Picking a good spot on the bike rack is important.
And I was off to the race…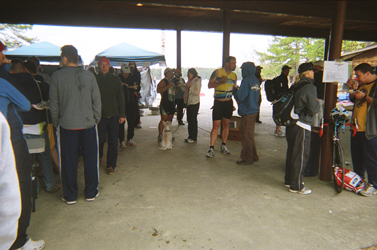 People lining up to load up on carbs after the race. I had one and half bagel with peanut butter and jelly, a plate of beef with vegetables, and a banana. Although I was full after the big meal, I was hungry an hour later.
And the season has begun.