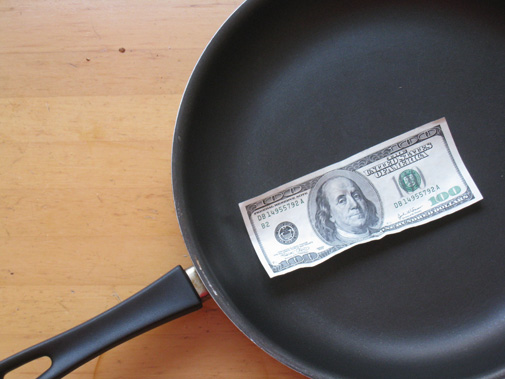 Peter, Melanie, Sei-Wook, and I are doing a "100-dollar challenge" in February. We are only allowed to spend 100 dollars on food and drinks. I am motivated to do this challenge because I'd like to save some money and hope to learn to manage my spendings more wisely.
I have been eating a lot of leftovers, including rice and mashed potatoes from a week ago (fortunately, I am fine). Cooking (or reheating) every meal is absolutely necessary in this challenge. Although I have been promoting eating local and seasonal ingredients, I do have to sacrifice my belief and eat produce shipped from mid-west, or as far as from west coast. However, I'd still like to help people to get back to the kitchen and cook more often.
Having a small budget for food and drinks will cut down my spendings. However, I neither plan on starving myself nor buying highly processed foods. My strategy is to eat more natural plants, grains, and homemade bread. I am currently learning how to make different varieties of bean dishes and bread. I welcome any tips and recommended recipes.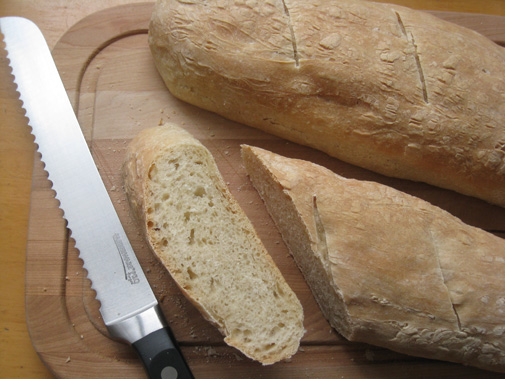 The first loaves of French baguettes that I have ever baked.
My friends and I have set up a shared blog on posterous. Each one of us will update frequently with pictures of the food that we make and the amount of money spent. Please visit our blog and leave us some comments to keep us motivated.
What is the cheapest dish you have ever made?