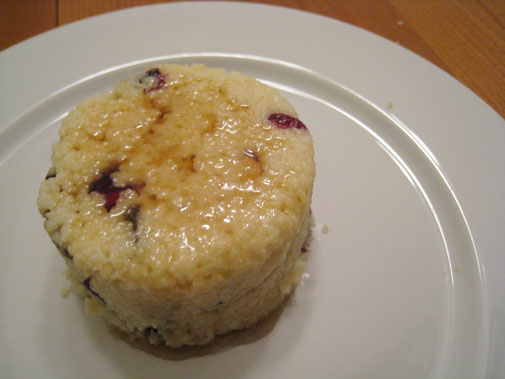 I had two friends over last night for dinner. I was determined to make a dessert that could comfort us after a tiring business trip to Philadelphia.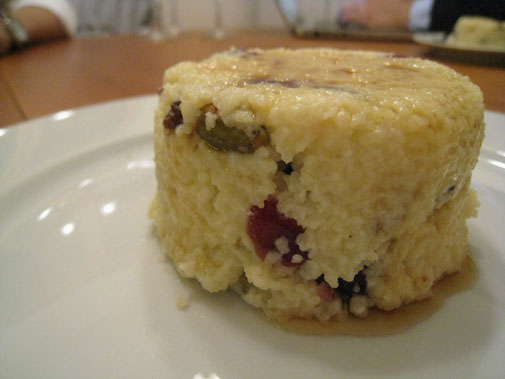 I also drizzled some maple syrup on top of the pudding to give it a nuttier flavor.
I remember reading about Mark Bittman's couscous dessert a while ago. The dessert takes a little time and effort, but offers great flavors and texture. I turned Mr. Bittman's recipe, meant to be eaten like warm cereal, into pudding. I followed the steps carefully, but I had used different ingredients. I used organic whole milk instead of almond milk, vanilla extract instead of orange zest for flavoring, and added both cashews and pistachios. I also substituted raisins and craisins for dried apricots. The total cooking time was only 10 minutes, including simmering couscous for 5 minutes.
My friends liked the dessert very much. I absolutely recommend making Mark Bittman's couscous dessert the next time you are cooking for guests…or perhaps your mate for the upcoming Valentine's day.