One of the best ways to get rid of stale bread is to make French toast for breakfast…or dessert and top it with ice cream. I love having French toast for breakfast. For me, a perfect slice of French toast is a little crispy on the outside and soft and moist inside. Eating a nicely grilled French toast is comforting after my morning workout.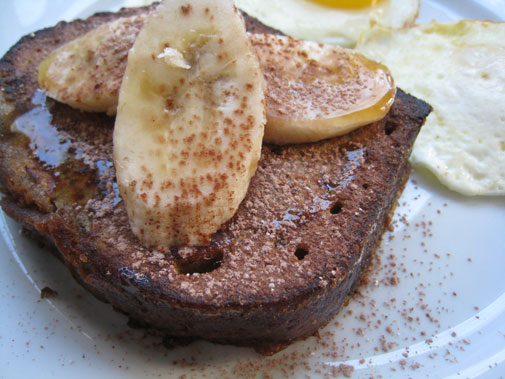 I used banana bread that was made last week.
To get some flavors onto the toast, I beat 1 tablespoon buttermilk and 1 teaspoon vanilla extra into the egg beater to be soaked up by the bread. A nice slice of French toast also does not need to be overwhelmingly sweet. I finished the dish by drizzling 1 teaspoon of maple syrup on top and sprinkling some chocolate dusting, made of 1 part of each cocoa powder and icing sugar, around the plate.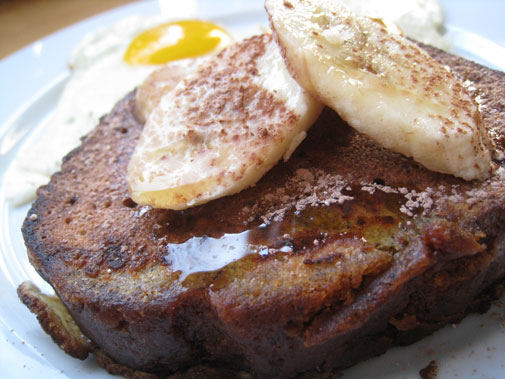 How do you like to top your French toast with?