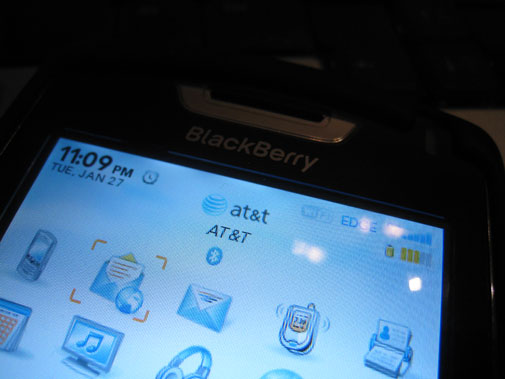 Have you ever spent a lot of time preparing for a dish only to screw it up by overcooking it few minutes? Have you ever wanted to look up a recipe while shopping in the store? Have you almost broken your laptop (from having the recipe opened next to your stove) by spilling some sauce on it? Don't worry, your cellphones will solve all these problems.
Chefs in the restaurant have used cellphones to text their sous chefs and let them know their mistakes. Many amateur cooks, like myself, often get inspired when browsing down supermarket aisles and use their mobile devices to search for new recipes. I have almost broken my laptop after spilling some pasta sauce on it (what was I thinking by placing my laptop next the stove). However, with faster internet connections and new culinary gadgets on cellphones, they have become one of the top kitchen tools; people shop with recipes open on their phones, and they are less likely to be spilled on if you must have them in the kitchen. Besides providing information, cellphones can take great quality pictures and have them sent to family and friends.
Have you "phoned" a recipe yet?