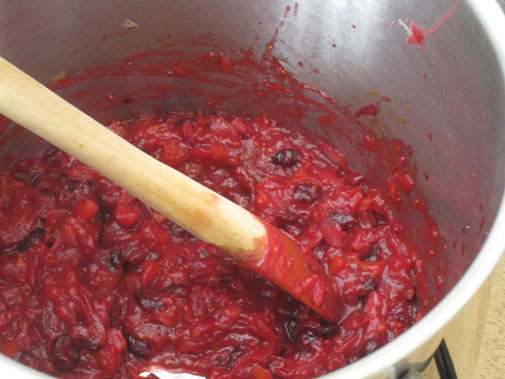 Cooking cranberry chutney on the stove. Stirring is the key to keep the food from burning on medium heat.
Chutney is a type of condiment made of seasonal fruits with sugar, vinegar, onions, and spices. Chutney has similar consistency to jelly, and it is used in many ways to enhance flavors.
I came across President Obama's inauguration luncheon menu earlier this week and chutney was one of the condiments used in the main course. While gluing closely to the TV for President Obama's ceremony, I was also working diligently in the kitchen and creating my own version of chutney. I decided to make cranberry chutney because of its beautiful and balanced acidity and sweetness. The versatility of cranberry flavor also allowed me to introduce other flavors into the dish, such as citrus and common spices like cumin and cinnamon.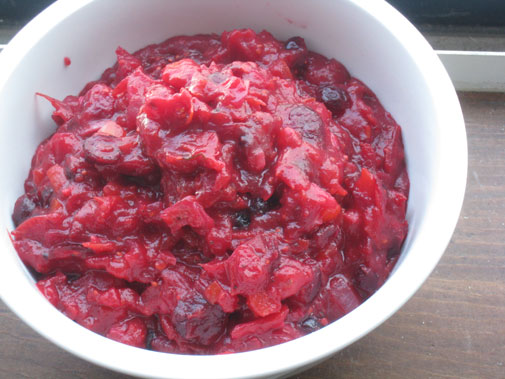 The finished product. I pureed half of the chutney until smooth and left the other half in chunks - the perfect combination for spread.
Chutney is a great condiment because of its usefulness. I have paired cranberry chutney with braised pork roast and winter squash congee (porridge). Chutney can come with many flavors, depending on the fruit used. Apples and clementines are the most popular winter fruits. So pick them up and guinea-pig a chutney recipe!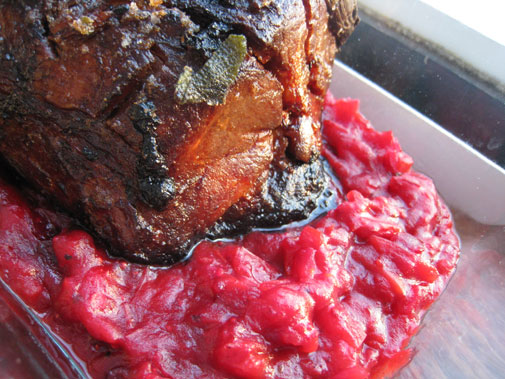 Braised pork roast on cranberry chutney.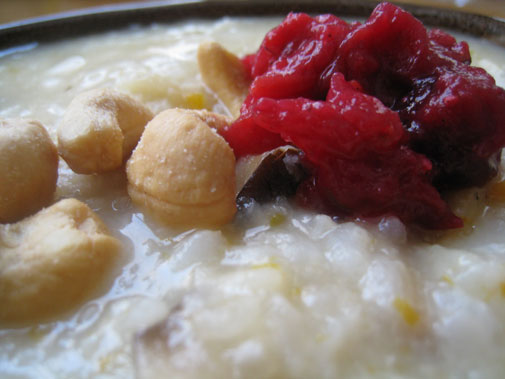 Chutney with winter squash congee.