Since moving back to New Jersey in May, I rarely have the opportunities to visit New York City's Greenmarket. I usually buy my local produce from Schiferstein Farm.
I finally visited New York's Greenmarket this morning. After not shopping in Union Square Greenmarket for few months, I took my time strolling back and forth and compared prices from each farmer stand.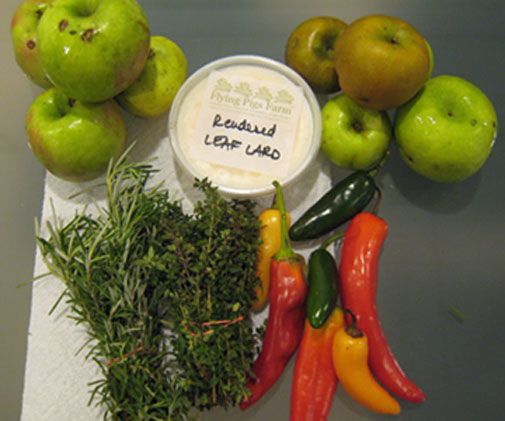 Yup, you saw it…I bought lard! I bought lard to guinea-pig new pie crust recipes. The pigs are raised humanely and given good nutrition in Flying Pig Farm; therefore, I am not afraid to add some pork fat to my food.
Apples (granny smith, calville blanc, and newton pippin): $3.00
Chili (Anaheim, Santa Fe Grande, and Jalapeño): $2.45
Rosemary and thyme: $ 3.50
Rendered leaf lard: $6.25.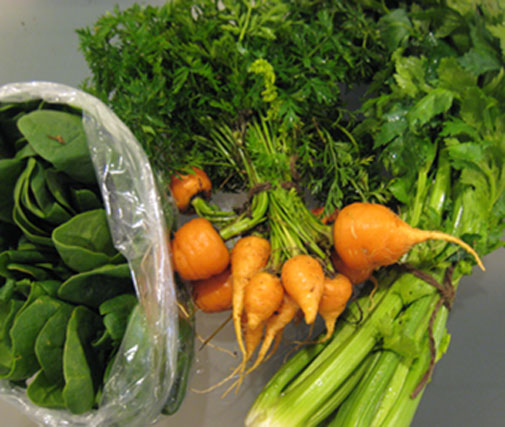 I always like to keep extra celery and carrots in my fridge for making mirepoix.
Spinach: $3.00
Nugget carrots: $2.00
Celery: $2.00
It's good to be back to New York Greenmarket!