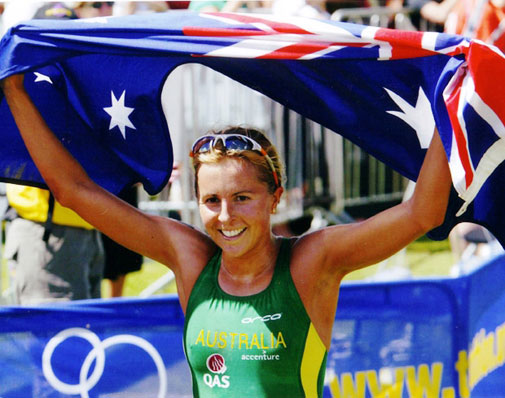 While we were shutting down another productive weekend and getting ready to go back to work on Monday, Emma Snowsill from Australia dominated the Olympic triathlon by finishing the race in 1:58:27; she beat the second place, Vanessa Fernandes of Portugal, by a large margin of 67 seconds.
Standing only 5 foot 3 inches tall, Emma is an incredible athlete who has overcome various obstacles to be the best triathlete of the world. She has finally gotten over the loss of her ex-boyfriend, Luke Harrop, who was killed in a bike accident while training with her. Emma was also left off of Australian team in 2004 Olympic. However, the hardship has only made Emma stronger; she went on to win 2005 World Championship and make the Australian team for 2008 Olympic.
Congratulations, Emma Snowsill!