On Sunday, July 20th, I participated in 2008 New York City Triathlon. I have greatly anticipated for this big race since last November. I had a blast swimming, biking, and running my tail off!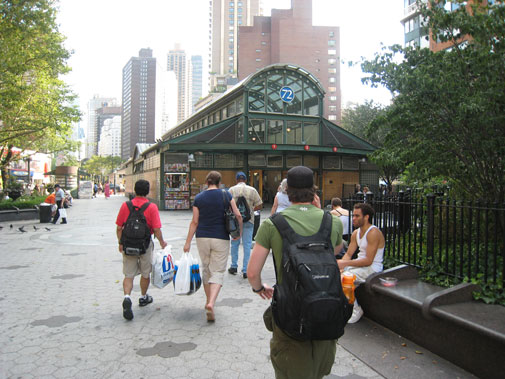 Welcome to New York City.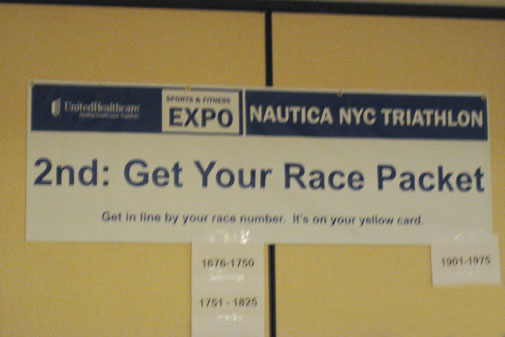 Picking up my race packet, which included my swim cap and bib number.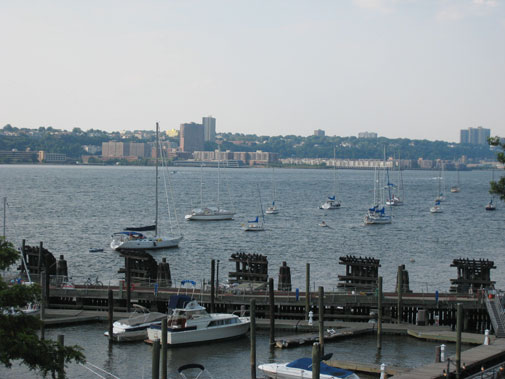 Hudson River…the water I'd be swimming in for the race.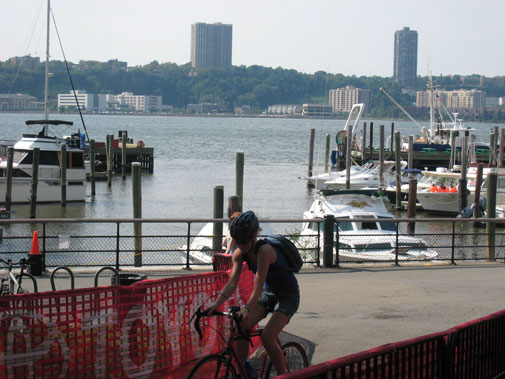 Another shot of the river…and my kind of girl.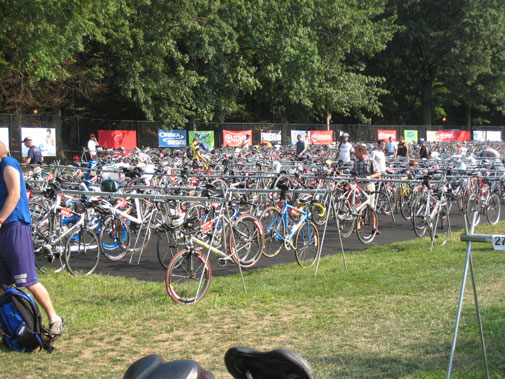 Transition area…one of them. Bikes must be placed at the proper space in the transition area the day before.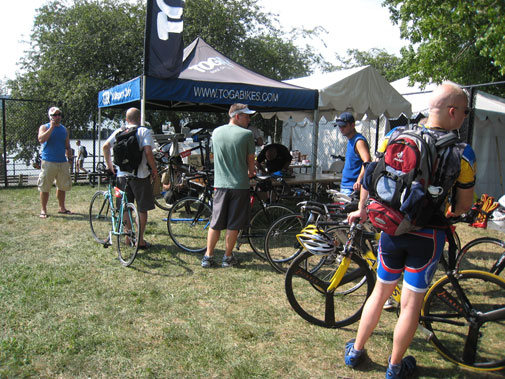 Final bike tune up.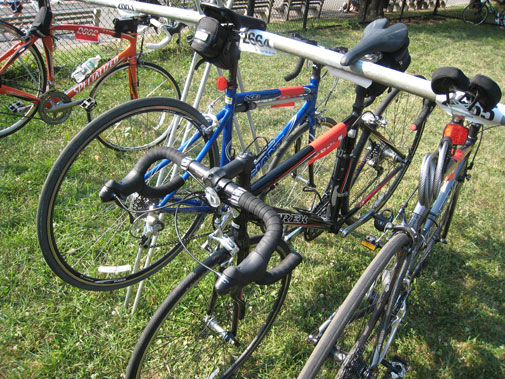 Bike (the middle one) is up…and 15 hours before the sound of the gun goes off.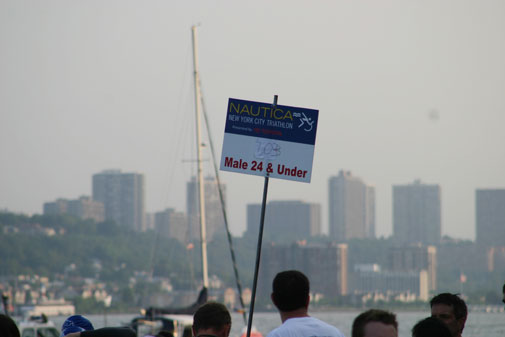 My age group.

Swim start.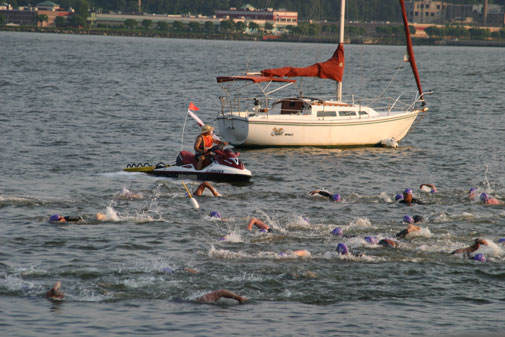 Here we go…1 mile in the Hudson River, and stung by jellyfish for the first time.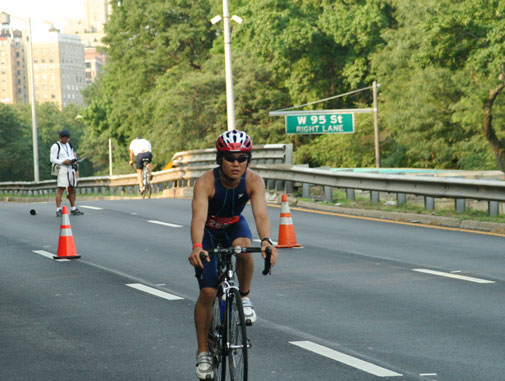 Zooming down the West Side Highway.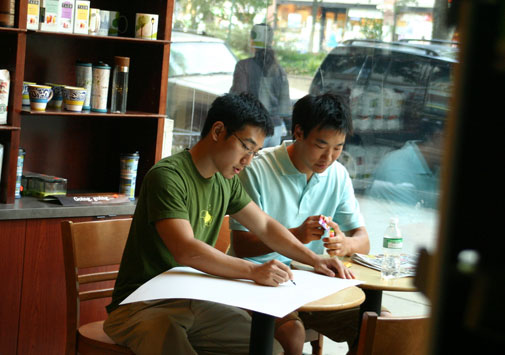 While making my way through the race, my friends, Pete and Andy, were making a poster for me in a nearby coffee shop.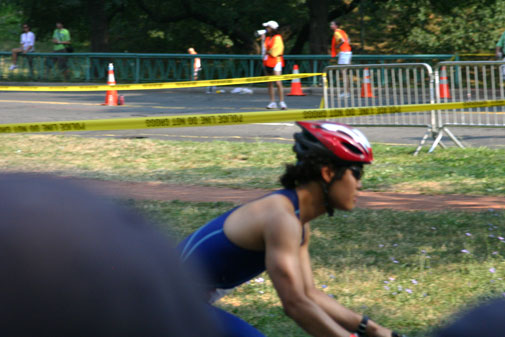 Finishing my 25 miles of biking.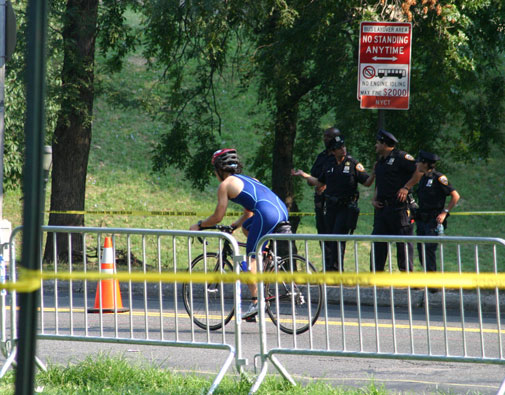 Heading into the transition area.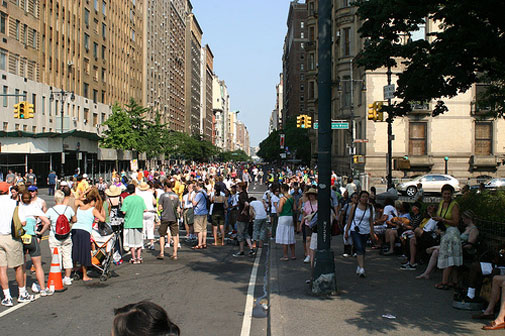 The first mile from the transition area, 79th and Riverside Drive, to Central Park.

My other great friend, Diana, was looking at the map for a good spectator area to view the race.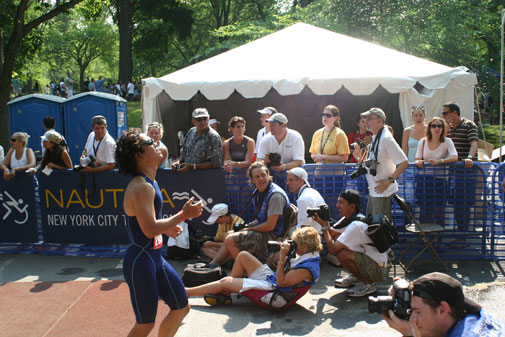 Crossing the finished line…painful? a little…but I felt great! My time was 2:50:10.55, placed 19 out of 61 in my age group, 20~24.


My time (starting from the left: bib number, name, age group ranking, total time, swim time(1 mile), transition-1 time, bike time(25 miles approx.), transition-2 time, and run time(6 miles approx.).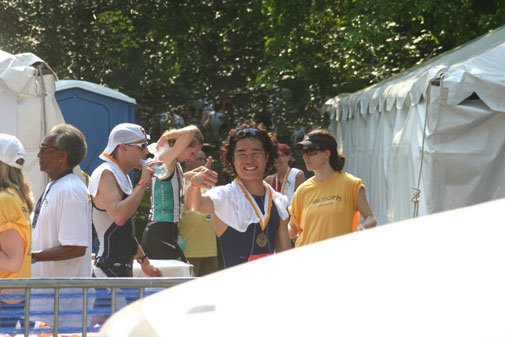 Thumb's up.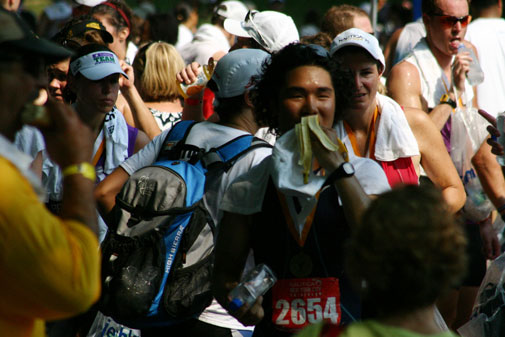 Guinea Pig needed to refuel. I ate everything in sight!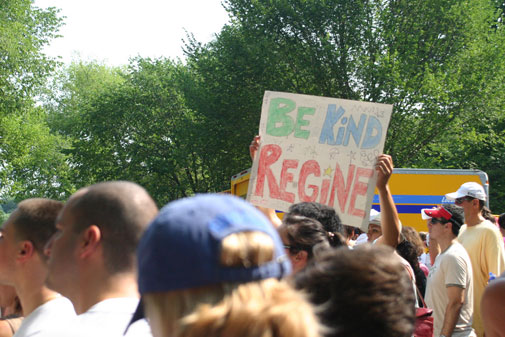 There they are! My greatest fans!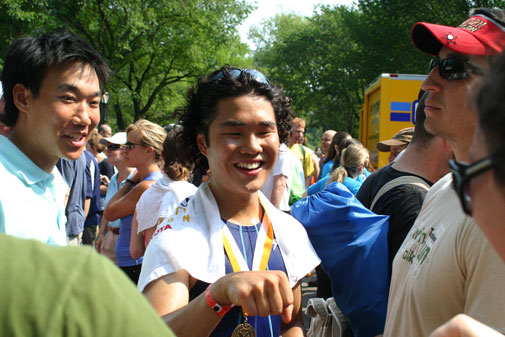 No hugs…I was sweaty and sticky (from the humidity and many cups of sports drinks I dumped on myself)…just give me the pound!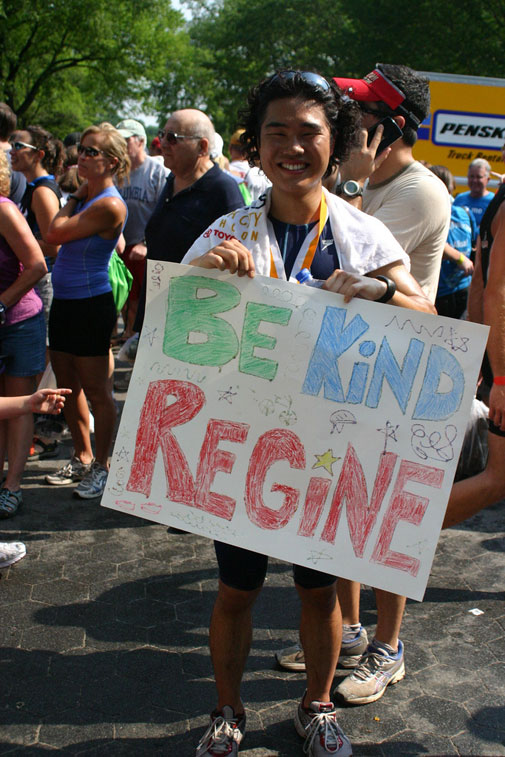 The Sweaty Guinea Pig, a.k.a. "Be Kind, Regine"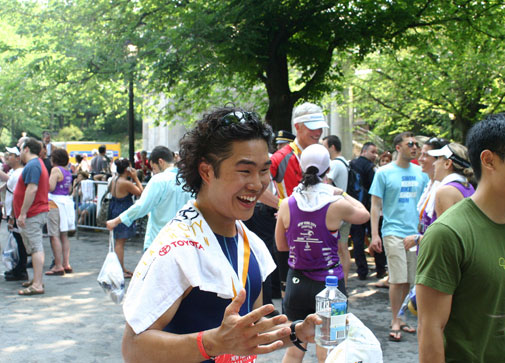 Smile, you are on candid camera!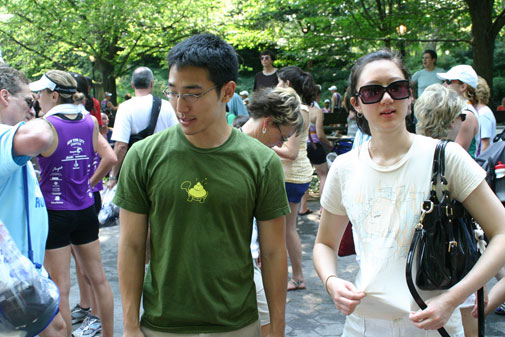 It was hot on Sunday. They were sweating just as much. Thanks for coming!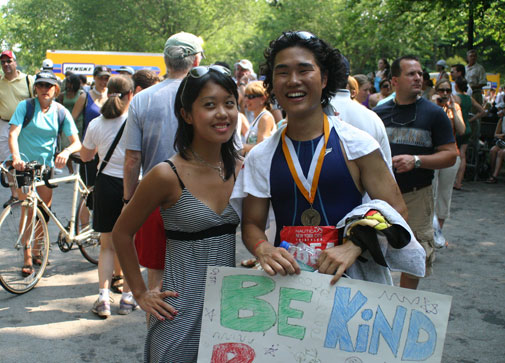 Cindy and I…she is awesome; brought me a clean towel!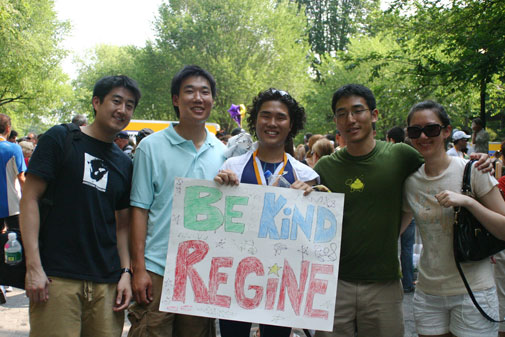 Sunglasses: $20, Speedo swimsuit: $35, a pair of Asics sneakers: $95, entry fee to NYC Triathlon: $185, friends: Priceless!
Racing in the NYC Triathlon was a humble experience. I saw many physically challenged athletes competing hard; their courage makes me feel grateful for my healthy body. Finishing the race was also rewarding after many months of preparation. I finally have one Olympic distance triathlon under my belt, time to sign up and prepare for the next one.
Next NYC Triathlon: July 12th, 2009.
Dare you to race with the Sweaty Guinea Pig!