I always enjoy eating baked goods made by fruits. My friend, Melanie, makes the best banana bread. After moving back to Jersey, going to Brooklyn to visit her has become a rare event. Therefore, I purposely bought some extra banana this week and let some of them ripe until I can make a banana bread to fulfill my craving. I got my recipe from foodnetwork kitchen.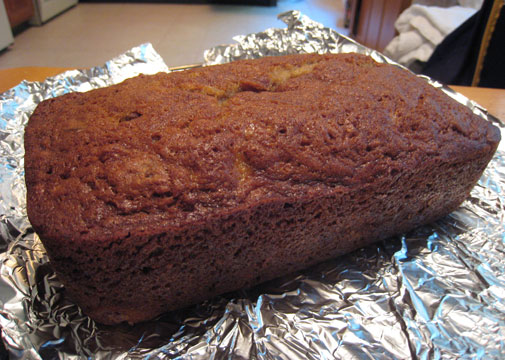 Ta-da!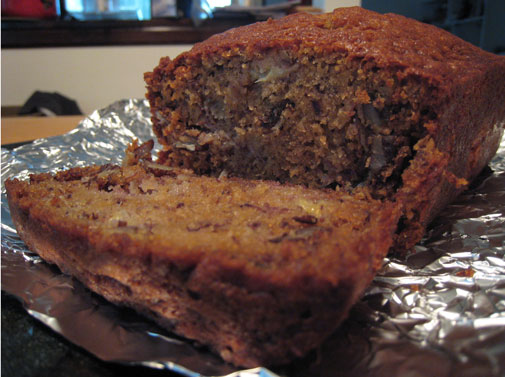 I can feed an army…well a small one…or maybe just myself!
Banana bread is darn good!