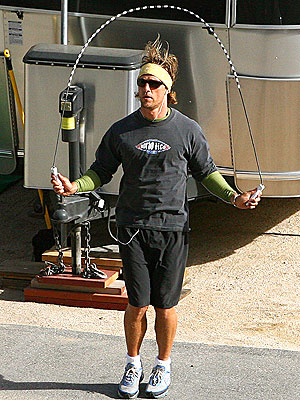 Taking summer class is stressful; a semester worth of school work is compressed into merely six weeks. Not only do I have to devote more time to study, but I also have to work part-time and pay my bills. Therefore, my workout has been cut short by 30 minutes (30 minutes do make a huge difference considering that I am training for the biggest race of my life) almost everyday.
To stay sharp and in shape, I set fitness goals for myself everyday. I try to reach the goals by exercising during study or work breaks.
Goals:
200 push-ups
200 crunches
15 minutes of jump rope
Has Guinea Pig reached his goals?
210 push-ups
200 crunches (regular, bicycles, v-ups, full body rows, and leg lifts)
15 minutes of jump rope
No time for exercising? Not an excuse.