Here are the pictures taken over the weekend: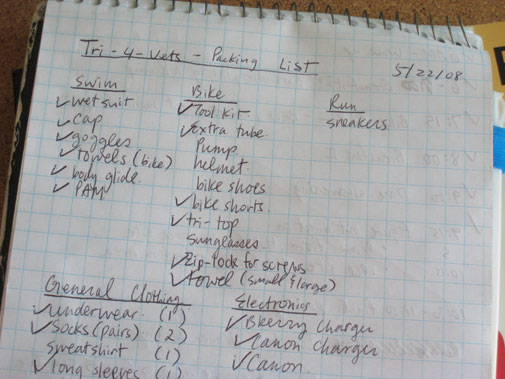 Packing list, to keep myself organized.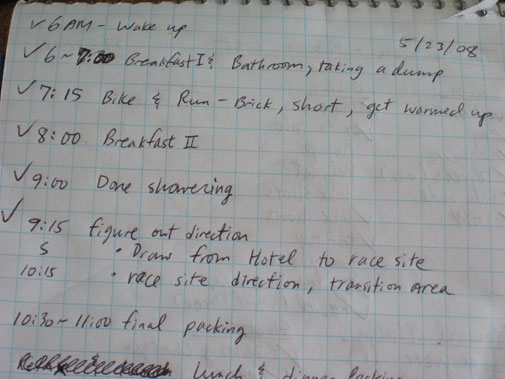 Besides a detailed packing list, a short itinerary helped me plan a stress-free trip.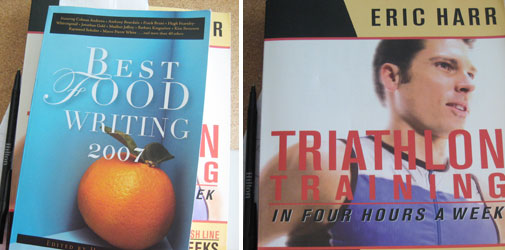 Two of my favorite books to read when going away for a race. Triathlon Training helped me review some important steps, such as arriving early, setting up transition area, and checking tire pressure, before the race. Best Food Writing kept me relaxed before going to bed.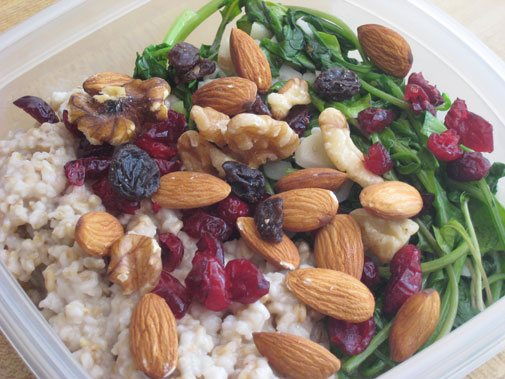 Lunch - steel cut oats, arugula, nuts, and dried fruits. Eating light and healthy made me feel good before the race.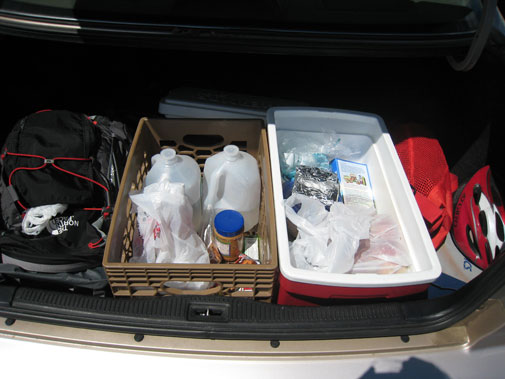 Ready to hit the road!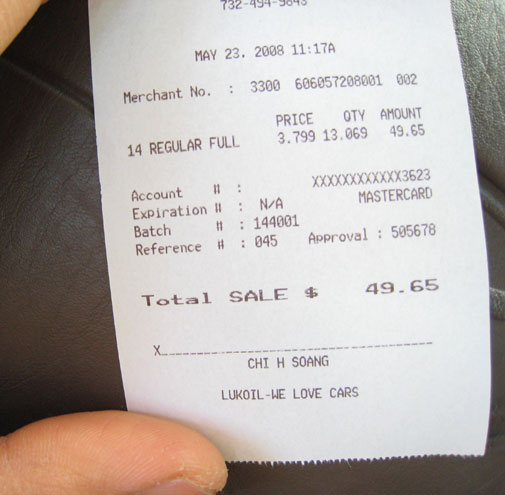 Most dreaded moment…filling up gas. That is NOT cheap.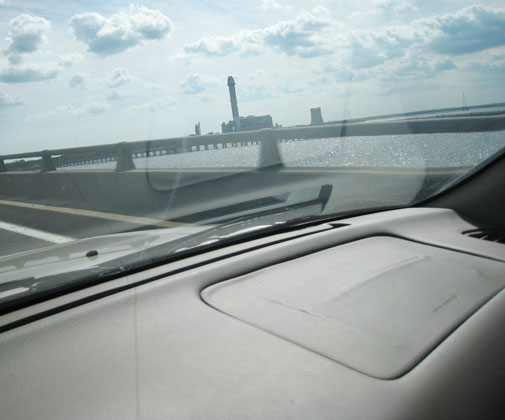 One of the rare good shots that I took while driving. Since I was by myself, I had one hand on the steering wheel and the other one holding the camera. Do Not Guinea-Pig This at Home!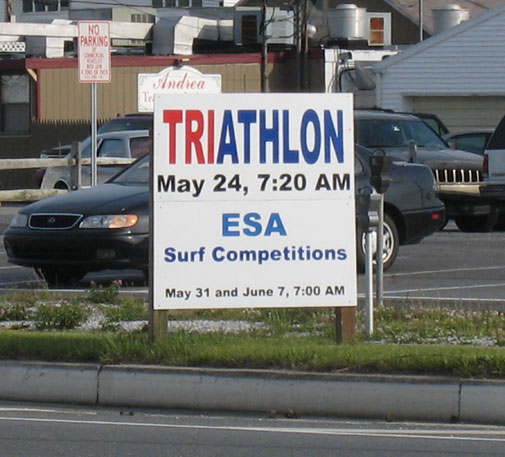 Here I am!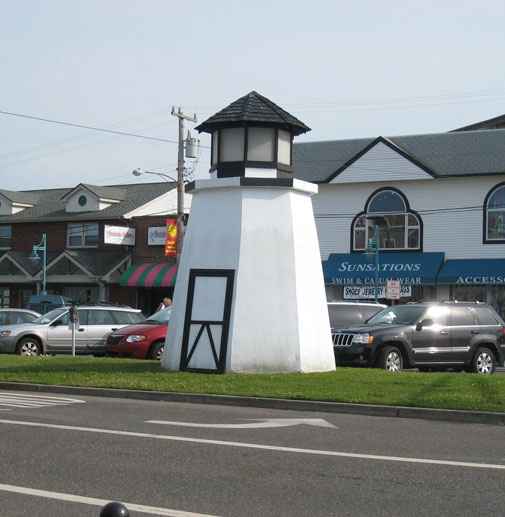 Sea Isle City.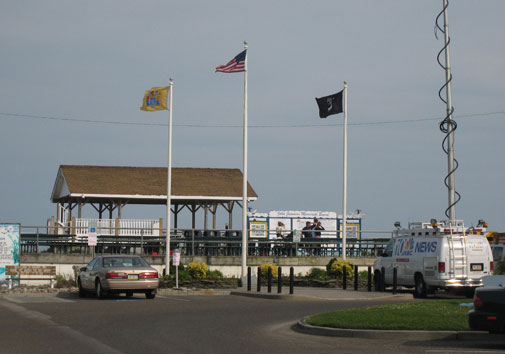 Entrance to the beach, where my swim would start.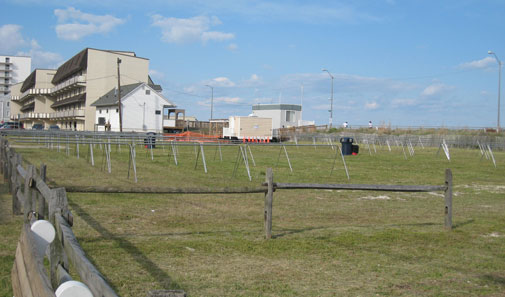 Scouting out the transition area the day before - a crucial step that could determine the outcome of the race.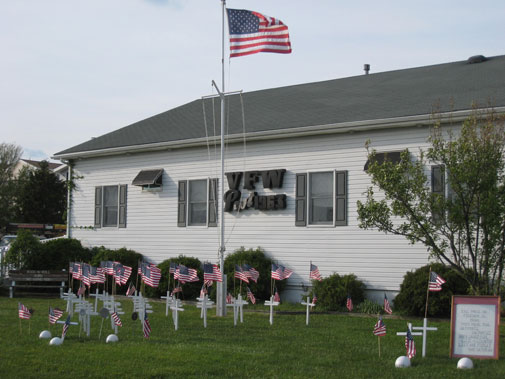 The Memorial Post for the soldiers served in Iraq.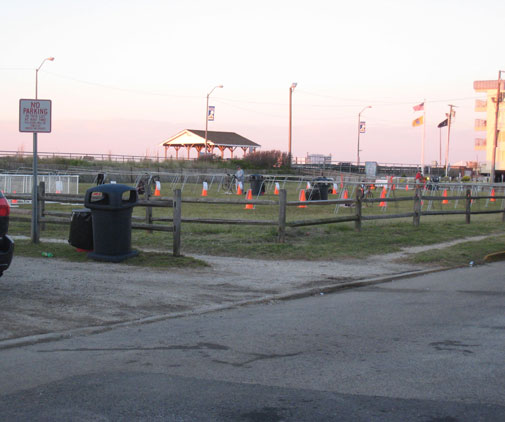 5:30 AM…get pumped!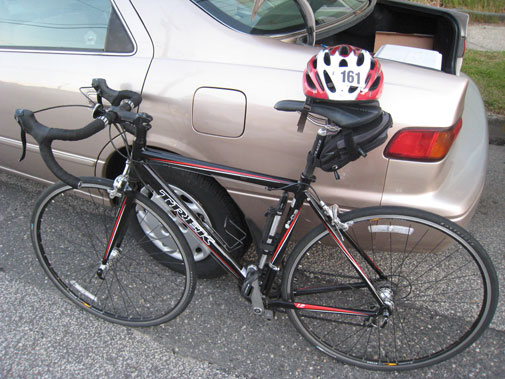 Bike's ready…and I was ready.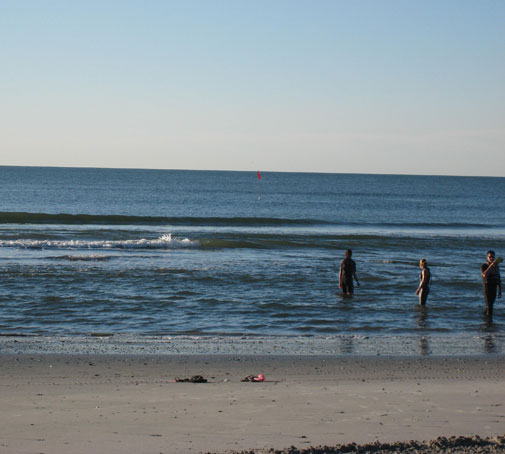 Water was freezing! Low 60's.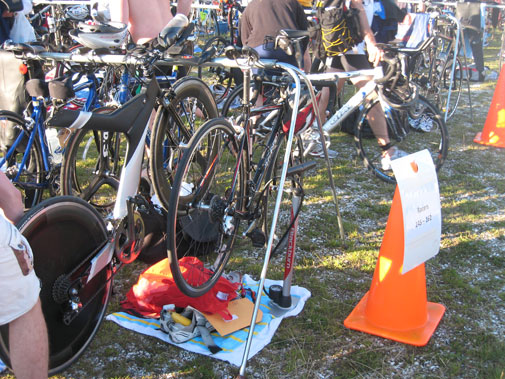 My station. Check out the better looking bike next to mine. The owner of the bike actually won the race. An amazing bike makes that much of a difference (plus adequate amount of training; he bikes 2 hours, runs an hour, and swims 45 minutes a day and 6 times a week).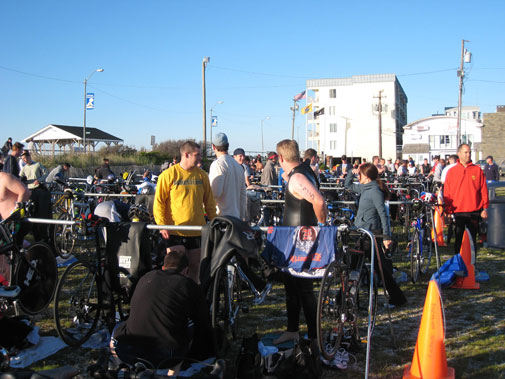 People getting ready in the last minute.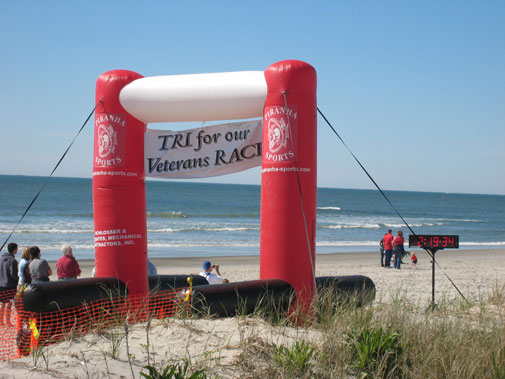 Finish line.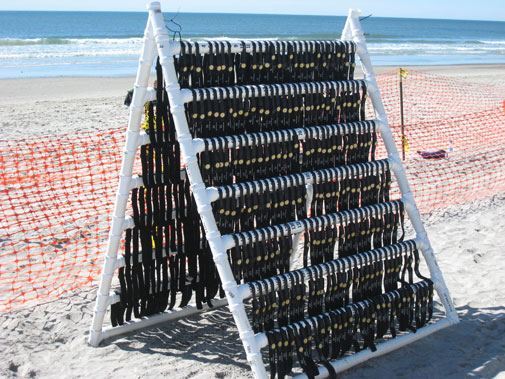 All of our timing-chips. The result was posted within two hours after we finished the race. I love technology!
Next and the final stop: New York City Triathlon, July 20th, 2008.