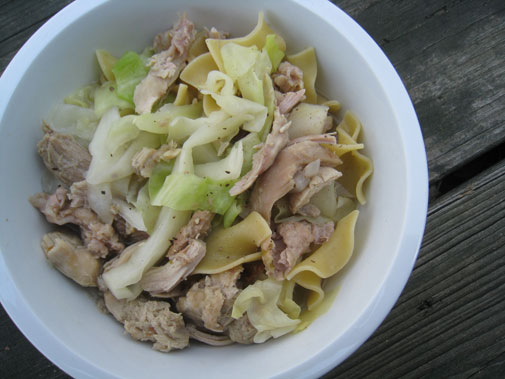 Nothing is better than chowing down a bowl of chicken noodle soup when it gets chilly outside. Although chicken noodle soup comes in cans, which taste very salty, or can be made with store bought chicken stock, I opted out the above choices and made my soup from scratch, starting with homemade chicken stock.
Ingredients for making chicken stock are cheap and common:
cheap chicken parts (from organic or free range chicken) such as the giblets, wings, or neck
few stalks of celery and carrots
one onion (quartered)
herbs of your choice (oregano, bay leaves, thyme, etc)
black peppercorns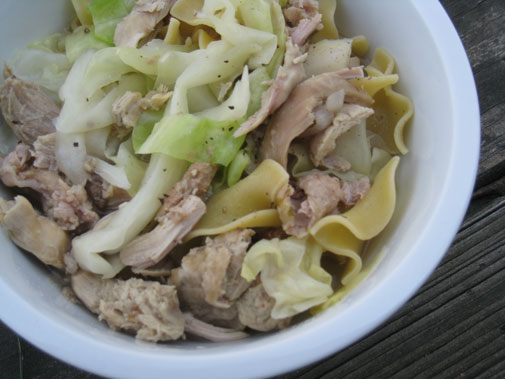 Heat the above ingredients until "almost hard boil", and then turn down the heat to simmer, just below boiling point but no bubbles coming out. Scoop out foams that settle on the top of the pot occaionally, once or twice every hour, for a total cooking time of 6 hours. Making chicken stock is one of my favorite weekend projects when I can leave the pot on stove for 6 hours while doing other jobs.
The result? A rich, clean, and healthy bowl of chicken noodle soup that heals your soul!