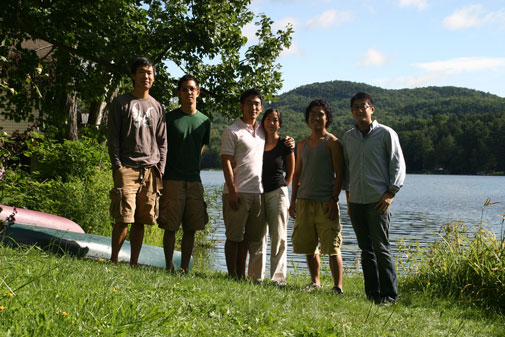 From the left: Andy, Kelvin, Peter, Melanie, me, and Sei-Wook
I had a wonderful time exploring Vermont with my friends last weekend; I tasted great local foods and hiked a steep mountain. Thanks to Peter and Melanie for being generous and let us stay in their rented house.
Besides cheddar cheese, Vermont is also known for its seasonal scenery. I look forward to visit Vermont in a different season, especially in the autumn, where I can see the leaves change color and eat a warm bowl of Vermont clam chowder.