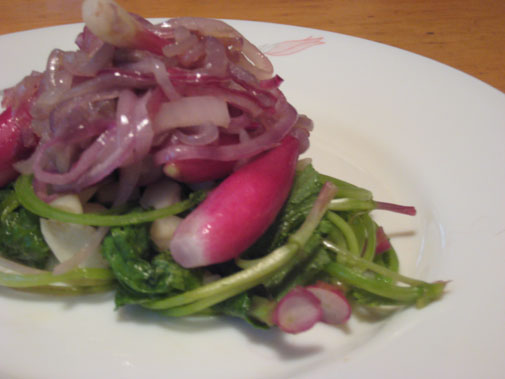 I wouldn't call this a pre-race meal, but eating light and healthy makes me feel great before racing. (I actually have never eaten "load carb" meals, a popular pre-race diet, before competing.)
I caramelized half of a red onion with low heat for 10 minutes before adding French breakfast radish, then I let the onion and radish cooked for 15 more minutes before plating them on sautéed radish leaves. Caramelized onion tasted sweet and braised radish was tender and light in flavor (braising radish gets rid of the earthy and spicy taste).
And yes, that was not enough for dinner. I also had some roasted chicken and champ.