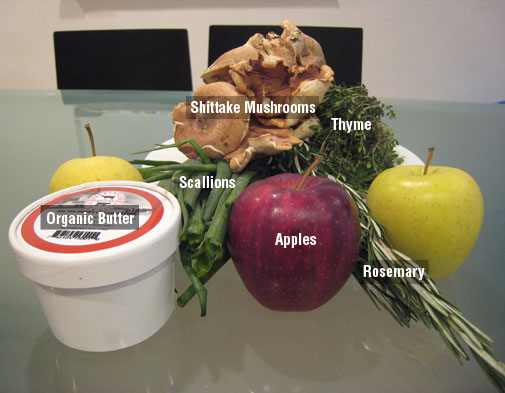 I am getting ready to roast some mutton meat that I got from my butchering lamb class last night. I am planning on making two types of stuffed lamb dish this Friday in Jersey. Let me know if you'd like to come!
Vegetables:
1 bunch of rosemary: $1.75
1 bunch of thyme: $1.75
1 bunch of scallion: $1.00
1/2 lbs. of shittake mushrooms (approximately): $6.80
Fruits:
3 apples: $1.20
Dairy:
8 oz. butter*: $3.50
Total: $16.00
*The farmer, who sold me the butter, supervised the butter-making last night at the facotry…how cool is that when you know you are getting the best quality butter!