Portland is an active city. We saw many people biking regardless of the outdoor conditions: dark, cold, rainy, windy, etc. We were very lucky to have few days of sunshine while we were at Portland, Oregon. We decided to rent bikes and explore the city.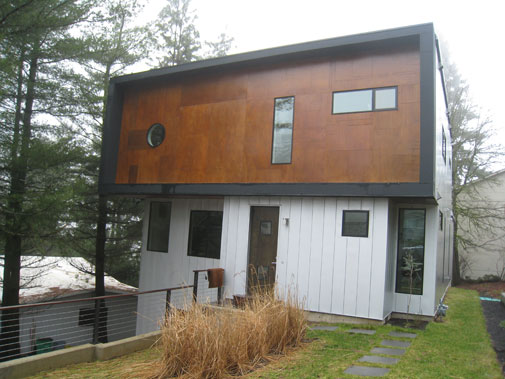 We stayed in a well equipped (great kitchen, bedrooms, bathrooms, and livingroom) house. Portland houses are surrounded by conifers.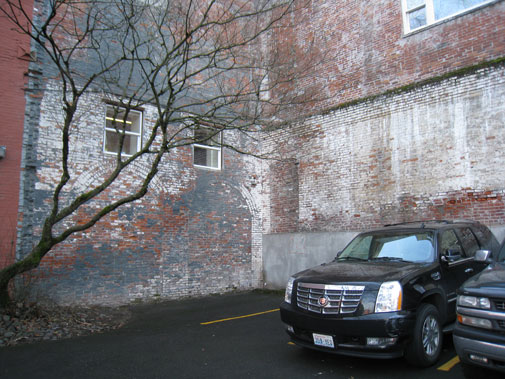 Although the building looks old, a nice bike shop is set up in there.

Crossing the bridge to the other side of the city; away from downtown and towards industrial area.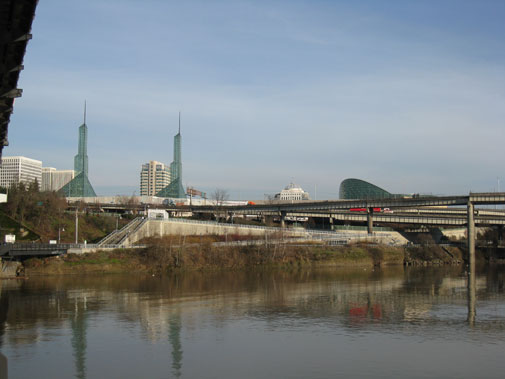 Few modern buildings located in the center of Portland.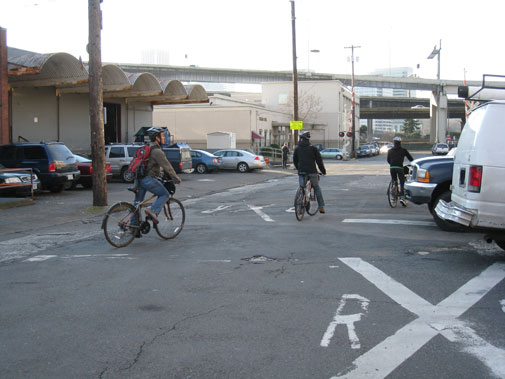 Biking around the industrial area with three other friends. We saw many colorful buildings.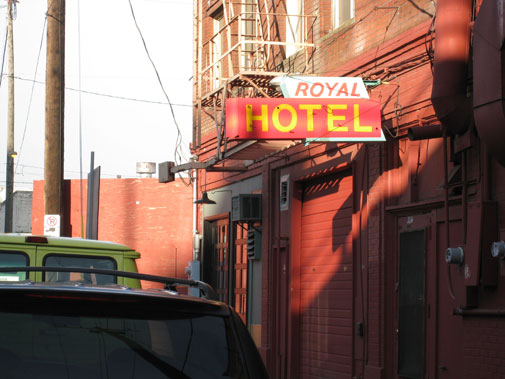 An old hotel (might be out of business already) located in the industrial area. I like the maroon color of the building.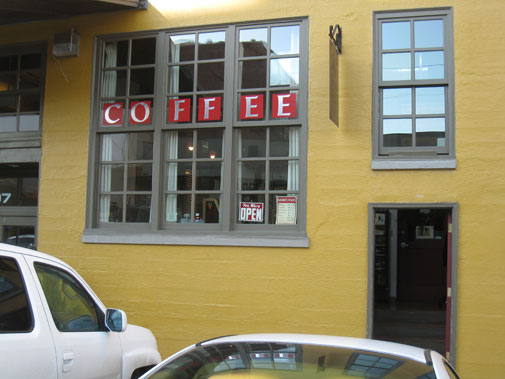 A pleasant looking coffee shop in the industrial area.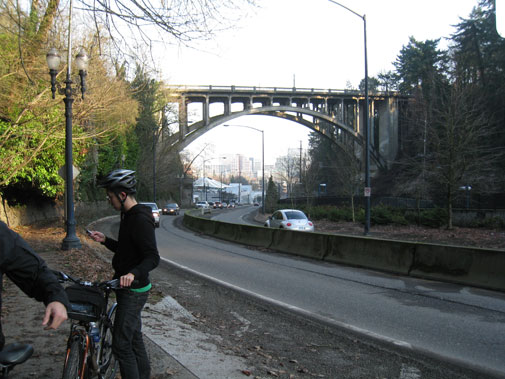 After exploring the industrial area, we biked across another bridge back to downtown and went up the slope to Washington Park.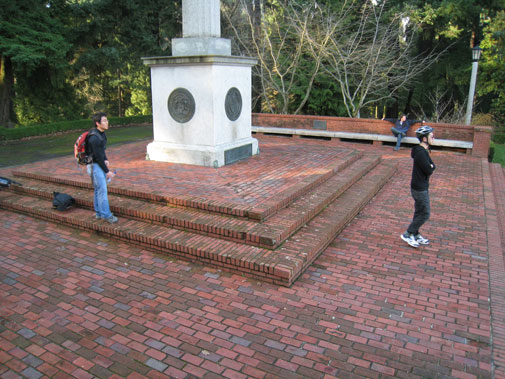 A monument inside Washington Park. We stopped for some water and took some photos.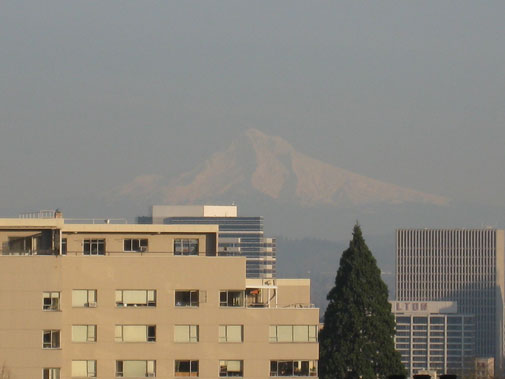 From the monument (picture above), we could see Mount Hood, which is covered in snow.

One of the most famous attractions in Washington Park, The International Rose Garden. Of course, no roses are blossomed in winter.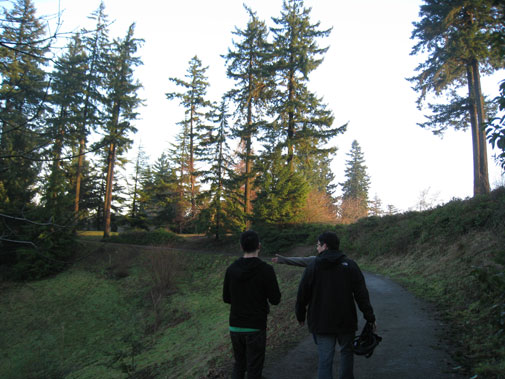 We walked up the overlook trail and took some gorgeous pictures.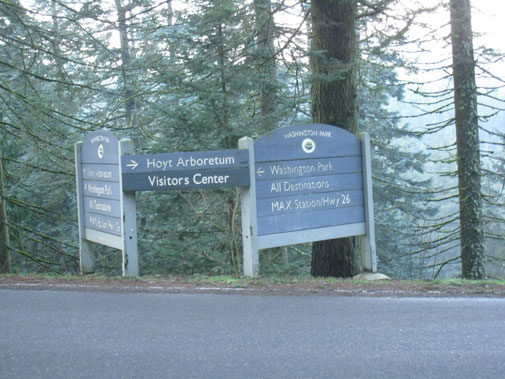 At this point, we had biked approximately 3 miles and climbed 700 feet on our bike. Luckily, it was all downhill from hereon.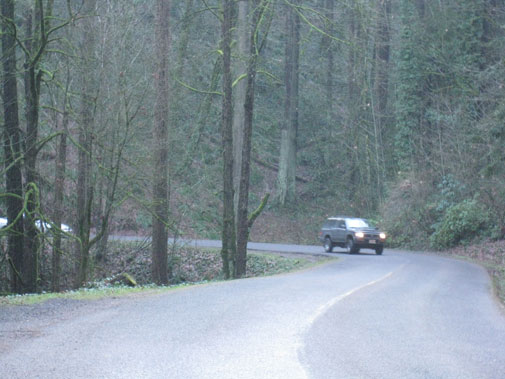 On our way down to downtown of Portland…the wind was blowing against our face ferociously.
We also explored a great amount of downtown of Portland on our bike. The city is very biker friendly and convenient. We had beer and burgers for dinner, and we stayed home and rested later that night to prepare ourselves for hiking the next day.