I am a 8 day road trip with several friends in northwest. Our destinations are Seattle, Portland, and Vancouver. We are spending the first 2 days in Seattle.
Seattle can seem a little gloomy because of its wet climate. However, Seattle residents are active; they go to farmers market, bike (even in the constant rain), and hike. My friends and I have gone exploring Pike Place Market (the farmers market) and hiking to keep up with the pace of Seattle residents.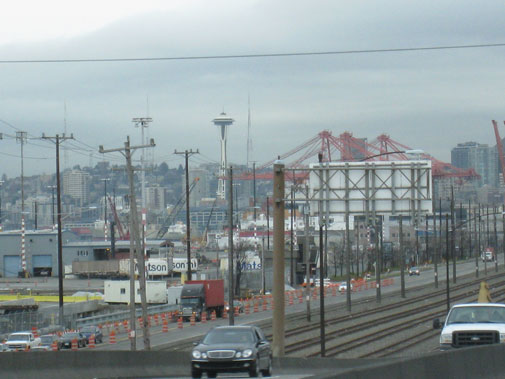 You know you are in Seattle when you see the "needle" (in the middle of the picture next to the red cranes)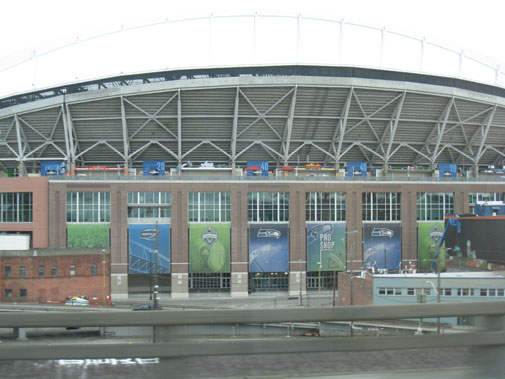 Quest field - home of Seattle Seahawks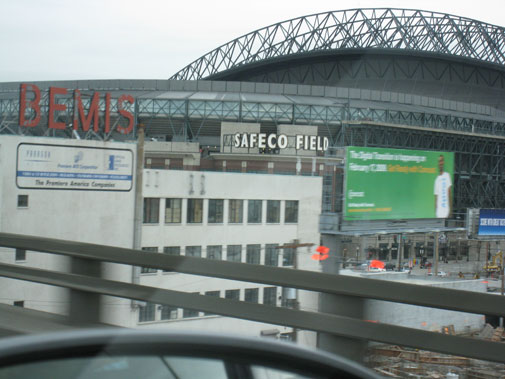 Safeco field - home of Seattle Mariners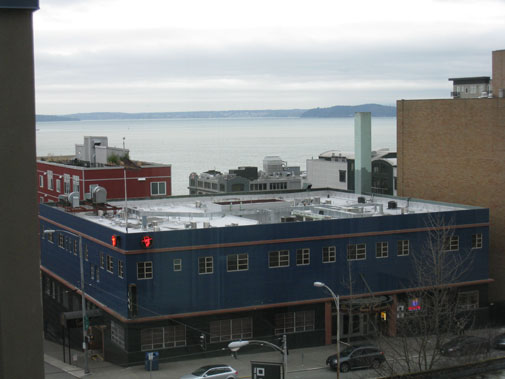 View from our condo in Seattle, overlooking the Pacific Ocean.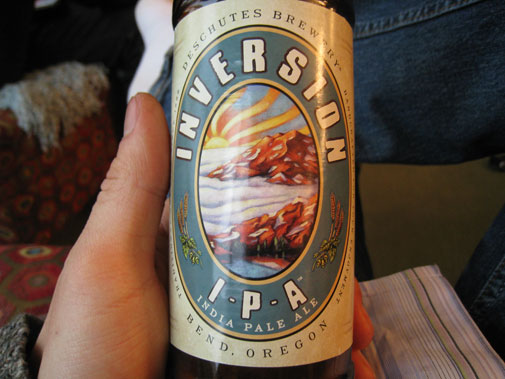 A little treat - a nice bottle of Indian Pale Ale, one of my favorite types of beer.

At the fish market in Pike Place Market. Those are freshly caught and brought to the market in the morning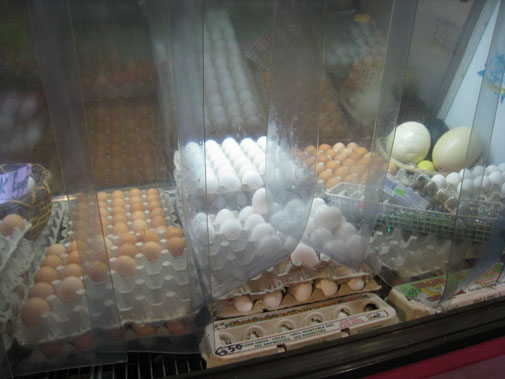 The Creamery, this dairy shop has more than 10 types of egg selections, coming from different types poultry, such as chicken (many different breeds of chickens), ducks, goose, quail, etc.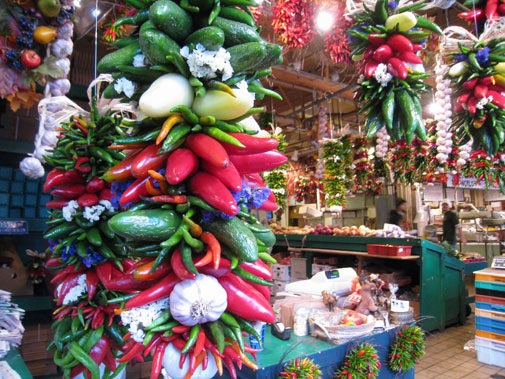 Pepper bouquet. They look beautiful.

Colorful apartment that we saw on the way home from the farmers market. Seattle has many great looking building.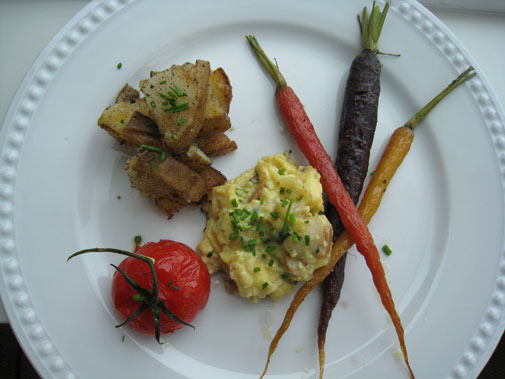 Brunch I cooked for us: Fantastic scrambled eggs, olive oil braised organic carrots and tomatoes, and crispy home fries.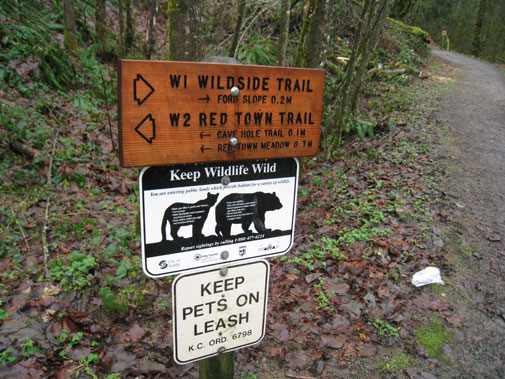 Going for a 5 mile hike at Cougar Mountain Trails.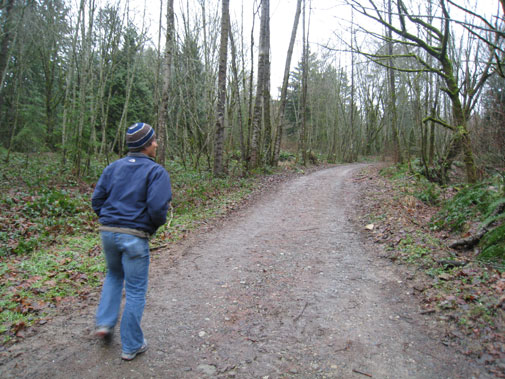 A wonderful hike. We soaked up the fresh air and exercised before going out for another eventful night in Seattle.
Stay tuned for more live blogging later this week from Portland and Vancouver.