Many people spend over 10 hours a day in front of the computers or buried in papers, and they are exhausted and agitated by the time they get home. These people often settle for fast food (taco bell in this case) or ready-to-eat frozen food. I am here to show you one of the comfort foods that can be made within 30 minutes and have you satisfied.
I am teaching you how to make refried beans…from scratch.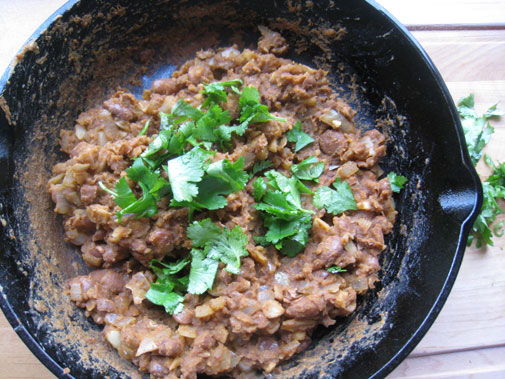 Ingredients:
1/4 bag of dried pinto beans, soaked overnight (or 1 can of pinto beans)
1 medium size onions, roughly diced
4 cloves of garlic, roughly minced
1 teaspoon of cumin powder
1 teaspoon of paprika
1/2 teaspoon of cayenne pepper…more if you dare
1/4 cup of vegetable (corn, groundnut,or canola) oil…or just enough to cover your pan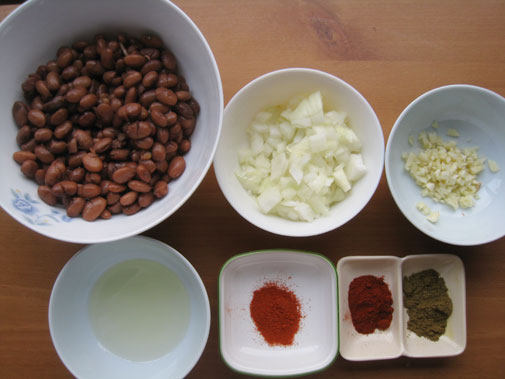 Instructions:
Heat your pan for a minute and add oil to coat it
Gently saute the onions with few pinches of salt on medium heat until softened, and then add garlic to enhance flavor (I don't add garlic first because it burns easily).
While onions and garlic are being cooked out, use a masher or fork to mash the pinto beans until they form paste (you can leave some beans un-mashed for grainier texture).
Once the onions and garlic are done, add the beans, cumin powder, paprika, and cayenne pepper. Stir the onions, garlic, and the spices with bean paste thoroughly.
Taste the food and add more salt if needed.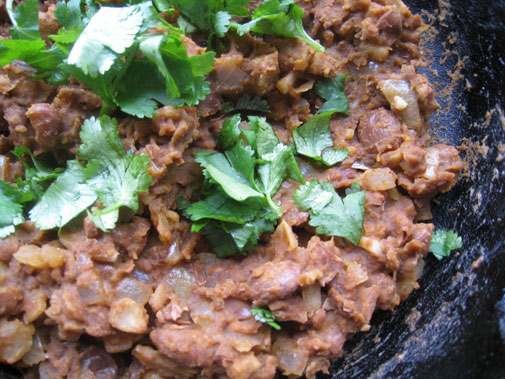 Done! That easy! You can add refried beans to rice or dip the beans with toasted bread…either way, you will be happy.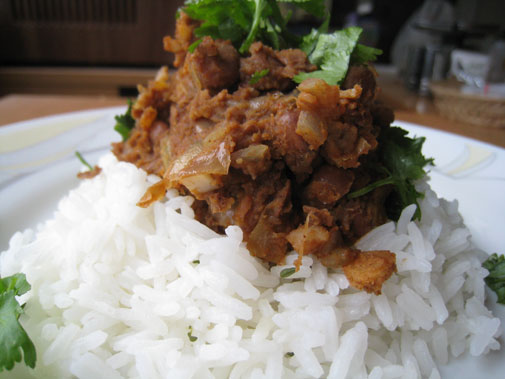 A small scoop of sour cream cools down the beans, if they are too spicy, and balances out the smoky flavor of paprika and cumin.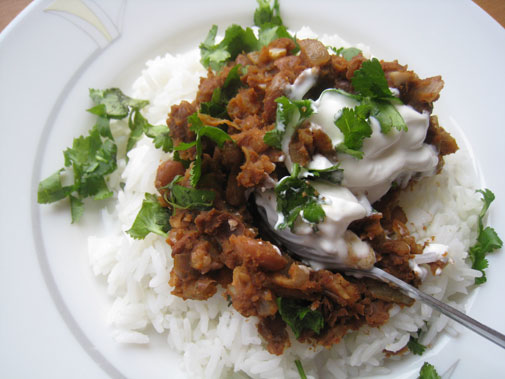 Go on…make youself this simple Mexican dish!