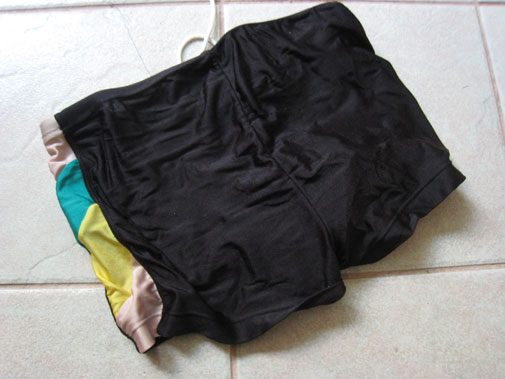 My drag suit; it was my father's regular swim suit from many years ago. The suit is very loose and creates "drag" in the water.
I have started wearing a drag suit when I swim; a drag suit creates more resistance and helps me to improve my endurance and speed. However, a drag suit is not meant to be worn in every workout; a swimmer can benefit from training with extra resistance, but he may get tired quicker and develop poor swimming habits. I currently train 4 to 5 times a week in the pool, and I wear drag suit 2 times a week.
You may purchase a drag suit ( or training suit). However, if you have any old swim suit laying around, like the ones I have, you could save the money and wear it outside of your regular swim suit.
Does anybody have great training tips for swimming?