Cooking risotto usually requires 30 minutes. In those 30 minutes, liquid is added slowly by batches into the saucepan every 3 to 5 minutes, and the rice is stirred occasionally to prevent overcook. Although many of us don't have the patience or time to cook risotto after coming home at night, we can actually shorten our cooking time by half if we parboil risotto before we leave the house in the morning.
Parboil, simply means precook. I parboiled my risotto for 4 minutes before I left the house yesterday. After coming home at night, all I had to do was chopping up some onions and garlic, then I just let the risotto cook in a saucepan the same way I'd do with uncooked risotto. I cut my cooking time by half and had delicious Swiss chard risotto on the table in less than 30 minutes.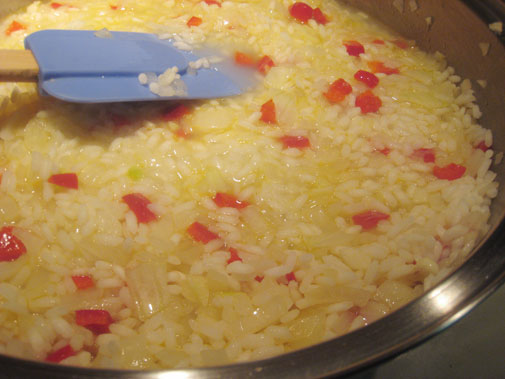 1st batch of boiled water was added, chicken stock (or broth) would be another option.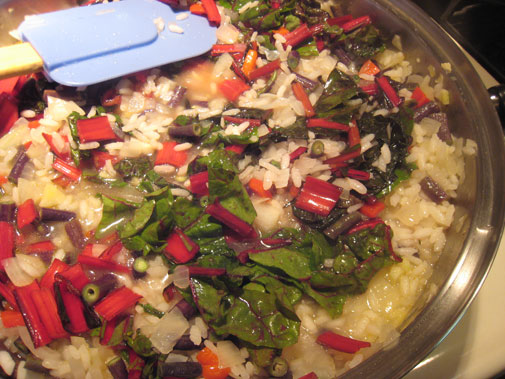 Stirring in the Swiss chard and long beans.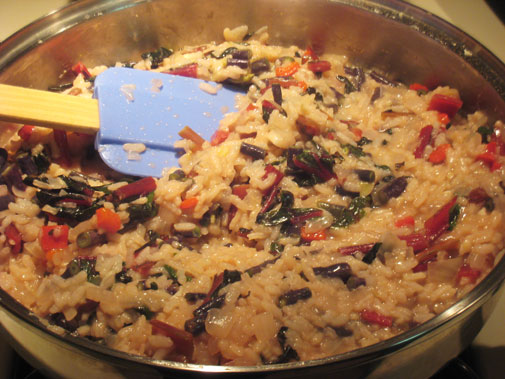 15 minutes later, the starch of risotto was "cooked out", and the rice became sticky and chewy.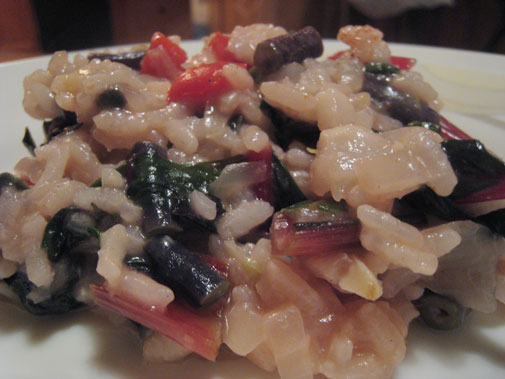 Swiss Chard and Long Beans Risotto for dinner.
What do you like to put in your risotto? I'd like to guinea-pig your ultimate risotto recipe!