With KitchenAid stand mixer's help, I was able to knead my bread dough quicker. I have finally baked my first loaf of kneaded bread (check out no-knead bread). The actual labor of mixing, kneading, and shaping only took me about 30 minutes. For the experience of real "hands-on" baking experience, I will try kneading by hand in the next loaf.
Even though the cost of a loaf of bread has not increased dramatically as other foods, baking a loaf of homemade bread is a rewarding experience, and the final goods is definitely healthier than the store-bought ones; homemade bread is simply a mix of flour, water, yeast, salt, and a couple teaspoon of honey without any additives.
A loaf of bread can be made within a few hours. However, I took the long way in the first batch; starting with a "starter", a small portion of mixed flour, water, yeast, and honey. The process is called pre-ferment, which is to create a paste that could enhance the flavor of the bread. I covered and rested the "starter" for 10 hours in the refregerator. After 10 hours, I combined the rest of the ingredients, more flour and yeast, plus a few pinches of salt (no more water added).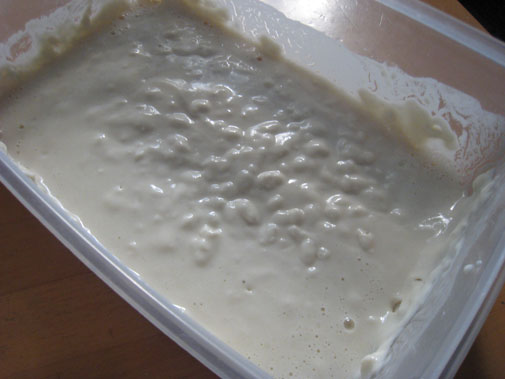 The "starter", a mix of flour, water, yeast, and honey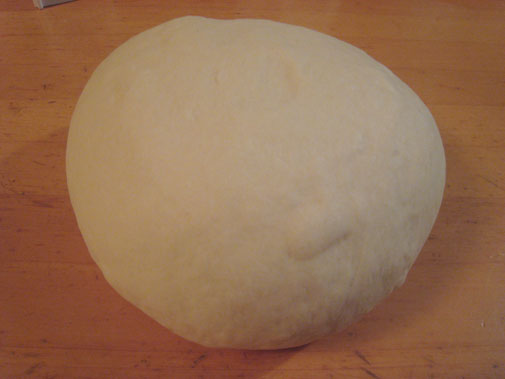 A kneaded and proofed dough.

The sliced surface permits carbon dioxide to dissipate and create soft interior and crispy crust.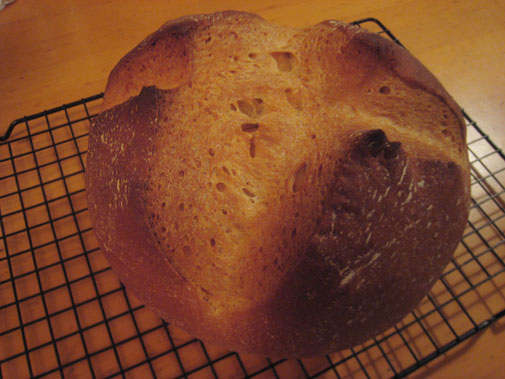 45 minutes in 400 degree oven (depends on the power of your oven actually), the kneaded guinea pig loaf was ready to be served.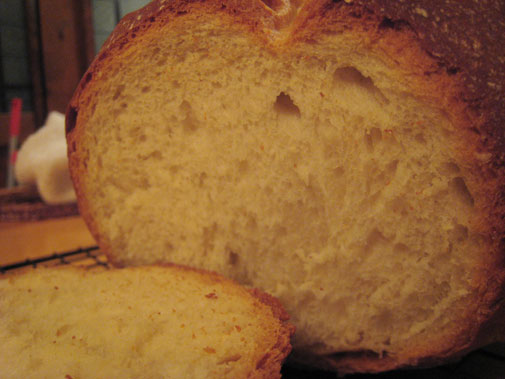 The soft and chewy bread-meat with crusty crust…so rustic!
I "knead" my carbs!
What kind of bread do you like? and what do you like to make with a loaf of bread?